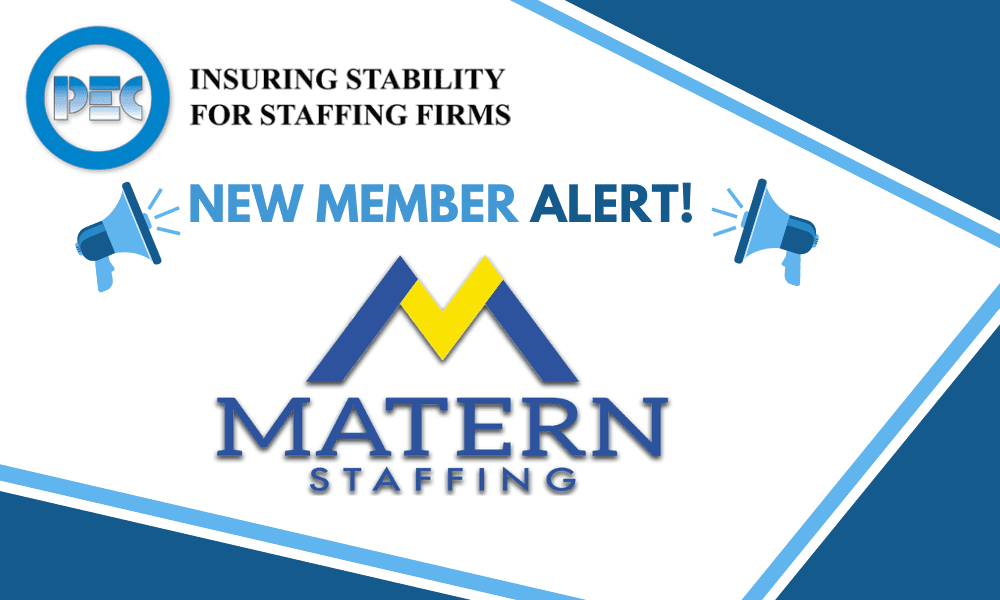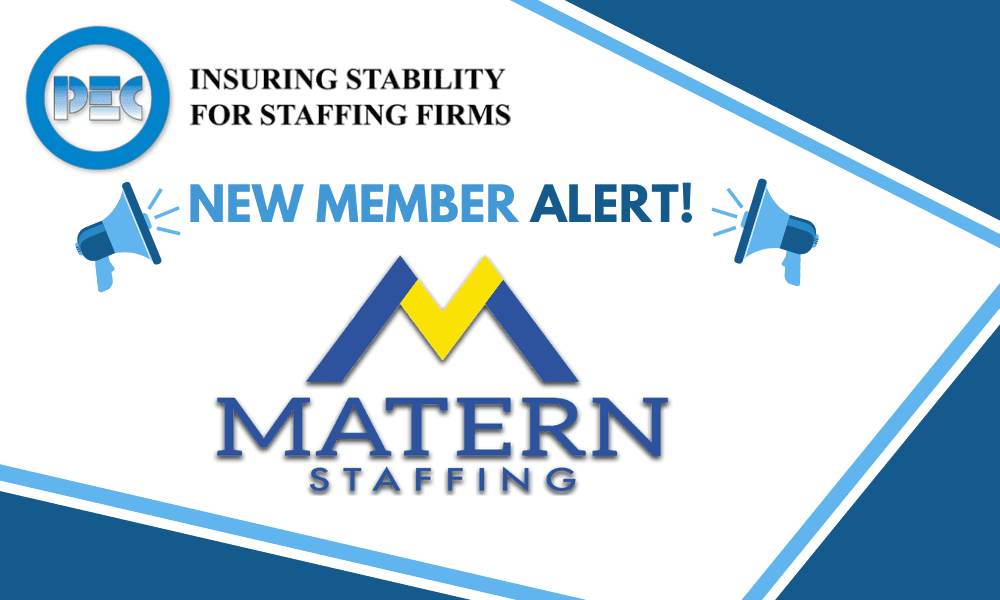 Great news for the PEC program! We are thrilled to announce the newest member joining the PEC program. Please give a warm welcome to Matern Staffing!
Matern Staffing is a well-respected staffing agency located in Fredericksburg, VA with a reputation for providing top-quality employees to businesses in a wide range of industries. For over 55 years, they have been committed to helping their clients find the best candidates for their staffing needs, and they have a proven track record of success in Virginia, Maryland, and beyond!
By joining the PEC program, Matern Staffing is demonstrating their commitment to providing their staff with even more value and support. As a member of the PEC program, they will have access to a wide range of benefits and resources that will help them better serve their clients and minimize their net cost of risk. PEC members benefit from industry-leading, proactive claims and risk management services. By working together, we can help each other succeed and thrive in a competitive marketplace.
At PEC Workers' Compensation Captive, we are committed to building strong relationships with our members and providing them with the resources they need to succeed. We are excited to welcome Matern Staffing to our team and look forward to working together to achieve our shared goals.