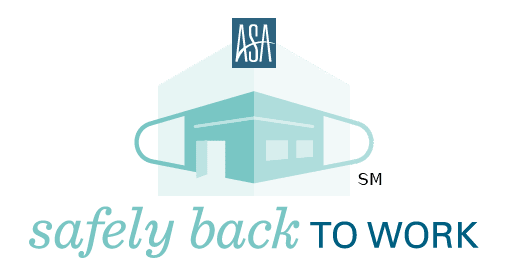 The U.S. staffing and recruiting industry employs 16 million temporary and contract employees during the course of a year. Covid-19 has intensified the industry's focus and commitment to worker health, safety and well-being.
The staffing industry and the nation at-large are at a critical point as organizations in both the private and public sectors are beginning to shift to a phased approach to returning staff to work in "brick-and-mortar" worksites. The safety of all employees must be protected to safeguard their health and contain the spread of Covid-19.
ASA urges all of its members as well as those outside of the staffing industry to download and use the free resources available, and take the pledge to safety.
Return to Work Protocols & Other Resources
ASA is leading efforts in the U.S. to share critical documents with our members and the staffing industry as a whole. ASA encourages all members to download the protocols and checklist, share these resources with their safety and operations staff, and follow the recommendations when creating and implementing back-to-work strategies and plans: