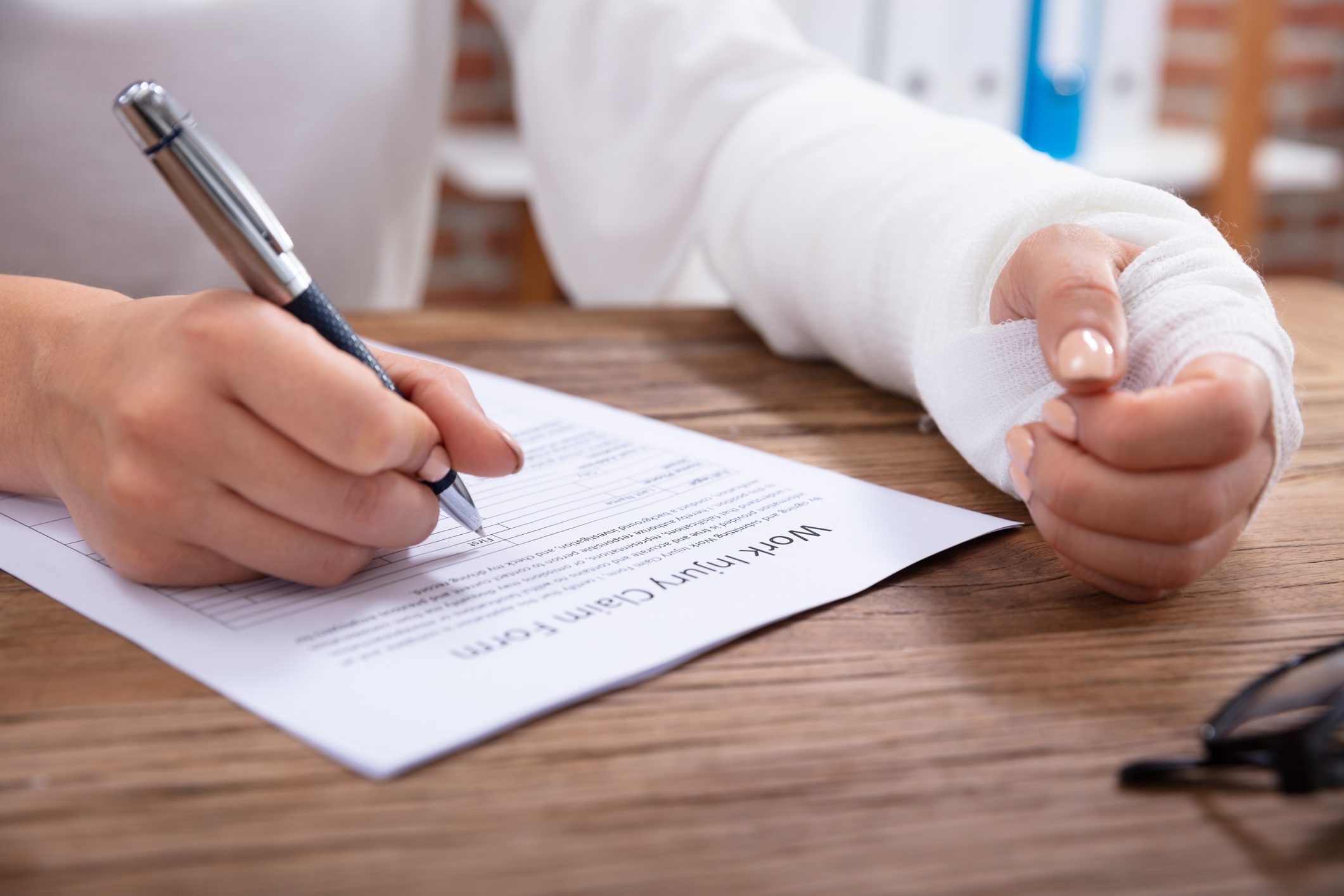 When most people think of Risk Management the first thing that comes to mind is loss avoidance or good safety and risk control programs.  Zero accidents is a lofty goal for most companies and not always an achievable goal, with the human element being involved in the workplace. So, what happens when a loss or claim still happens?  Claims management needs to be a key piece of the Risk Management objective for all organizations big or small.
We have all seen one claim that has blown all of the organizations hard work and loss control efforts right out of the water. So, what can you, as an organization, do to mitigate the costs and help the insurance carrier manage the claim and help your injured worker return to work as quickly as possible?  The following list can be used to help manage your claim file and mitigate the claims exposure for your company.
Complete a timely and thorough accident investigation.

Make sure to take pictures, secure any video, take witness statements and determine the root cause of the accident to assist with Loss Control measures moving forward.  This will also help your claims adjuster manage the loss, especially if litigation gets initiated and avoid any compromising of evidence.

Identify modified duty return to work opportunities.

Having modified or restricted duty job accommodations is the biggest monetary influence an employer can have on a claim.  You can avoid paying Indemnity dollars from your worker's compensation claim file if you are able to accommodate modified duty restrictions. In some states, if the employee fails to return to work at the accommodated position, Indemnity benefit payments can be stopped all together.

Identify providers close to your facilities to direct your employees to.

In those states where the employer can direct care, identifying providers that know your organization is key.  You can meet with the provider prior to a claim happening and provide job descriptions for the positions, including modified duty offerings, so that they can appropriately care for your injured worker. This allows the medical provider to have key knowledge about what your company does and can do for the patient they are treating. This also lets the provider know that you are the customer, not the injured worker.

Work to identify red flags to your claims adjuster.

If you sense that there is something "off" about the accident your injured worker is explaining to you, provide that information to your claims adjuster immediately. Any small or large pieces of information about that claim needs to be communicated to your claims adjuster so they can identify any possible avenues to mitigate the costs or even pursue fraud within your given jurisdiction.

Communicate with your employees through the process.

Your goal as an organization is to be empathetic to your employees and try to return them back to work the same as when they came into the location that day.  Being in front of your employees while promoting safety is key but is just as important through the claims process. Talk with your employee during the claims process. This could be their first claim and they do not understand how this works.  For most organizations the claims contact understands the process and can help guide the employee through the process to ensure the employee feels their employer is interested in their well-being.
These are just a few key items to consider while helping your claims adjuster adjudicate the claim. Be mindful of the impact your involvement can have on the expenses to the claim file. Claims management can affect the outcome of a claim and enhance the efforts of your loss control and safety programs.